New reimbursement realities have noticeably changed the landscape for providers. As a result, practice efficiency has become increasingly important and CuraScript SD understands this. We know the success of your practice depends upon eliminating waste and reducing your operating costs. As a CuraScript SD customer, your dedicated Account Manager will work closely with you to recognize trends and select the portfolio of services and products that best meet the unique needs of your practice.
Utilization reporting
Trend reporting
Volume aggregation

Flexible terms and payment options
Simplified billing statements
Flex payment programs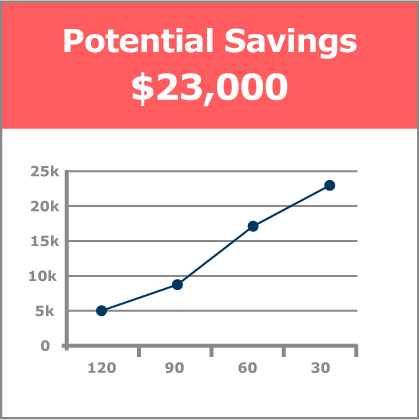 A multi-physician Rheumatology practice contacted CuraScript SD for their best price on a popular TNF inhibitor. After reviewing the drug utilization data, CuraScript SD determined the practice would be eligible for one of our revenue management programs. With this program, this practice has the ability to save over $23,000 annually on this one drug.